One Platform for Sourcing, Deal Management, Fundraising, and Investor Services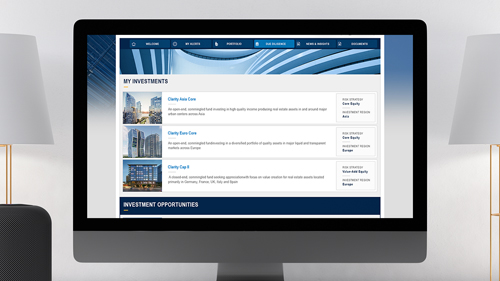 01
Scale Distributions
Place technology at the center of your distributions strategy with interactive fund raising dashboards, digital signatures and investment recommendations.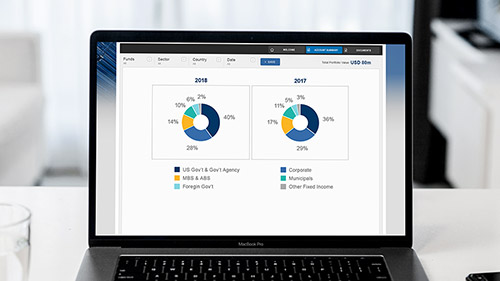 02
Report like the Pros
Aggregate reporting across all accounts and asset classes with investor-specific performance calculations.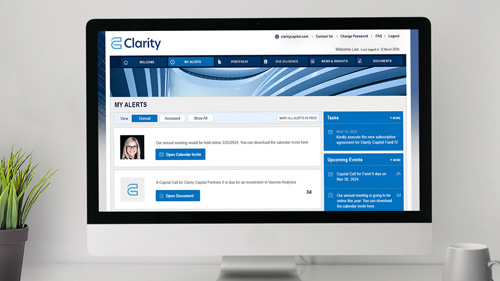 03
Simplify Investor Services
Create personalized alerts and email notifications and allow investors to update account information and upload regulatory documents.
Scale Your Distribution and Improve Retention
Specifically designed for global asset managers, private equity firms, real estate groups, hedge funds, credit, and funds of funds.
Elevated
Investor Experiences
Create a brand-centric experience with intuitive and easy-to-use features to enhance distribution and to improve efficiency.
Scalable
Investor Services
Develop smart and investor-friendly workflows that integrate with your enterprise to manage investor communications and services.
Personalize and Control Your Communications
Email Campaign Management
InvestorFlow includes a highly sophisticated email campaign management application to centralize and consolidate all of your communications.
Portal Alerts & Notifications
Send personalized and content-aware alerts through the portal to manage all important reminders and updates.