10,000+
Institutions use InvestorFlow
100,000+
Investor accounts
$5.7 Trillion
Client assets
Intelligent & Data-Driven Origination.
Enterprise Deal & Fundraising Pipeline Management.
Personalized Digital Investor Experiences.
Source deals faster with intelligent origination and create digital experiences that dramatically increase engagement and productivity.
One Platform for Asset Management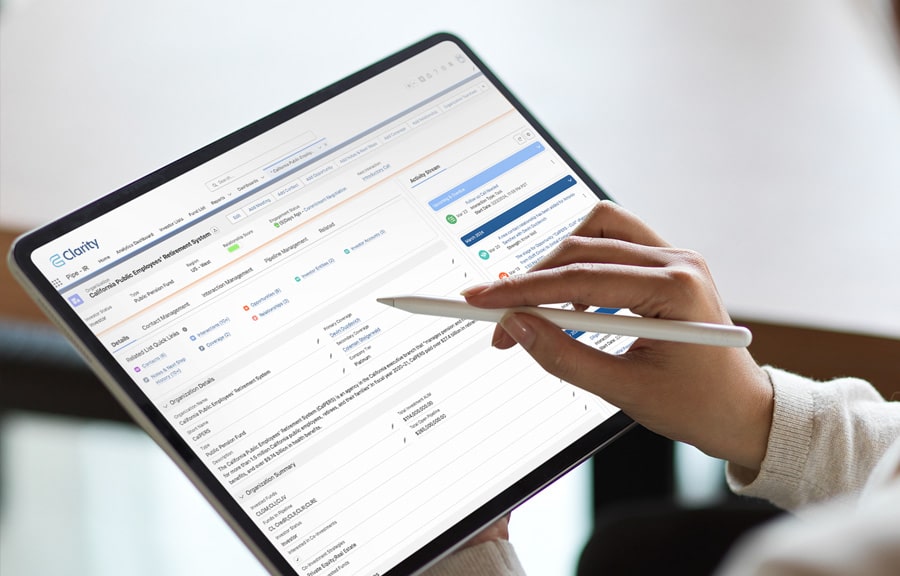 A CRM and Investor Portal for Firms
of All Sizes and Budgets
Essentials CRM & Portal
Our off-platform CRM and portal to get you started and at the perfect price. Ideal for firms that do not have a CRM or portal, need something that they can quickly get off the ground that makes them look professional in front of investors. Includes all the workflows and tools to track and communicate with investors.
Salesforce Enterprise CRM & Portal
Enterprise is our on-platform solution for large firms that need the scale and flexibility of Salesforce. Enterprise goes beyond our Essentials platform with deal and investor sourcing, pipeline management, IC scheduling, valuation tracking, email and calendar integrations, as well as smarter interfaces that dramatically improve the user experience within Salesforce. Through a connected app and web hooks, the Salesforce Enterprise CRM communicates real-time and out-of-the-box with our Portal such that all permissions are managed directly within Salesforce and data flows seamlessly between the two applications.
API Enterprise Portal
API Enterprise Portal is our portal solution for large firms that need the scale and flexibility of our Enterprise Portal and require our API to integrate with MS Dynamics or other CRMs. Our Portal can connect to multiple back and middle office systems and gather data from third-party administrators as well.