Manage all of your holdings in one central location
01
Get control of the data
02
Make better investment decisions
03
Improve the quality and accuracy of portfolio information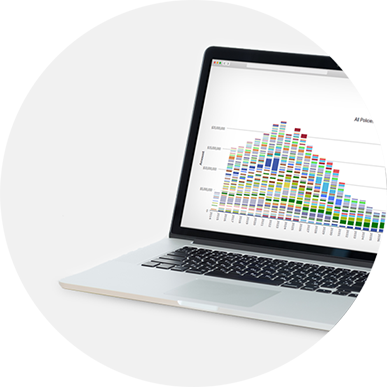 One source of truth for all your portfolio data
Deal teams, investor relations, finance and accounting — everyone works form the same source.
Portfolio Management Made Easy
Track geography, industry, investment stage or any user-defined field. Manage key performance indicators and chart them over time. See your holdings by any metric you define.
Manage Key Performance Indicators
Track and manage any key performance indicator, and view in a time series. Create reports and charts that can be used in financial statements and analytics for comprehensive risk analysis.
Gain Insights from Charts & Graphs
Easy to use chart and graph wizard allows you to create and save charts, without IT help. Charts auto-update when data is added or changed.
Stop Chasing Data
Login and everything you care about is right there. Create your own dashboard using charts, graphs, reports, action buttons, and search tools.
Interactive Reports
Provide Better Insights
Gain better insights: from mile-high maps to the smallest details in charts, from aggregate rollups to detailed time-series. Slice, dice, visualize, filter, sort and more. There are no limits on the number of reports.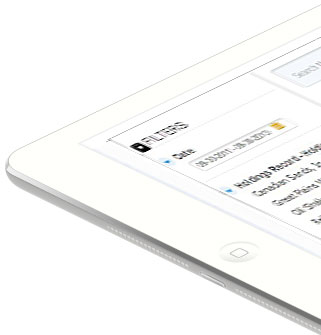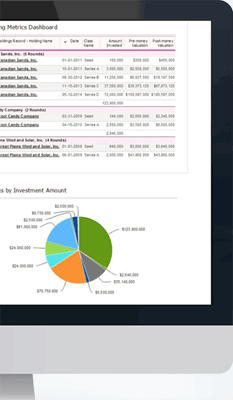 Spend More Time
on Portfolio Analysis
Spend less time gathering data and questioning if you have the right spreadsheet. Share data internally with your investment professionals, IR team, compliance and valuations professionals.